USLUGE
BUILDING INFORMATION MODELING
Building Information Modeling
BIM is the construction of a digital integrated model (information) of an existing or future building. The abbreviation BIM can have several meanings:
Building Information Model
Building Information Modeling
Building Information Management
When we talk about BIM, we are talking about the context of an approach that aims to unite all professions and life stages of a construction project. The BIM approach can be presented in two directions: as a technology and as a methodology. BIM as a 'technology' is a digital representation of physical and functional characteristics of a building based on a 3D model with various information such as geodetic coordinates, quantities of materials and elements, element properties (thermal conductivity, mass, strength…), element details, prices, technical equipment specifications and many other information required for the preparation of project documentation and construction of the facility itself. BIM as a 'methodology' allows the cooperation of different participants in different phases of the life of the building
Više
In January 2014, European architects and other AEC engineers (Architectural, Engineering and Construction) supported the European Parliament's proposal to modernize the European public procurement process by adopting new working principles to increase competitiveness.
The Directive entitled "European Union Public Procurement Directive" (EUPPD) promotes, specifies and requires the use of BIM solutions in all EU member states. More specifically, all projects resulting from public tenders since 2016 should be designed exclusively within the framework of BIM technology.
This regulation is adopted with the aim of making all construction projects of public interest more transparent and accessible to a larger number of companies that have knowledge and quickly adopt new technologies. More specifically, BIM requires the digitization of all documentation designed in 3D, 4D and 5D. The projects set up in this way enable investors, designers and contractors to save money throughout the life of a building.
In more developed environments, private investors, due to their multiple advantages, have been demanding BIM as the basis of their investment projects for a long time. A similar scenario has been happening in our areas in the last few years. The construction industry is increasingly adopting BIM technology as awareness of the benefits of BIM grows.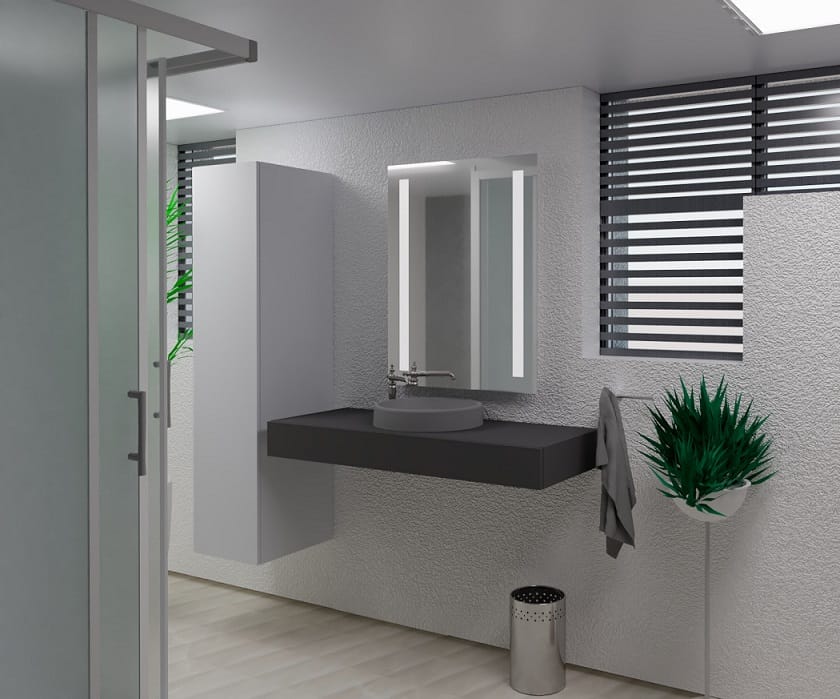 Key BIM terms
BIM Objects
BIM elements or BIM objects are the basic and building part of the BIM model and as such provide a geometric presentation of project elements. In addition to their visuals, they provide insight into a large amount of related information crucial for the elaboration and analysis of the project through its life stages. BIM elements must have the possibility of entering additional information, or the possibility of additional visual and information enrichment.
Well-known international standards describe the main characteristics that a BIM element must contain. In particular, ISO standard 16757 defines the minimum content of a BIM element with:
3D geometry
2D details (symbols)
Requirements for manipulative space
Materials and other parameters (information and technical data)
Logical connections
There has been a trend in the market for manufacturers to create BIM elements of their products, and on their websites you can find catalogs and BIM elements of products, which facilitates the work of designers in the selection, modeling, installation and analysis of project elements.
There are also independent sites from which it is possible to download BIM elements of diverse content.
A list of the most popular websites for downloading BIM elements, with a focus on elements that are Revit format can be found in the Intelika blog at the following link: BLOG  
BIM software or application
BIM software is a tool that supports the BIM approach, ie the processes and benefits that result from its implementation. The basic characteristics of this tool are the ability to present the physical and functional properties of existing or future buildings with the support of creating and developing a rich database. Since it is a tool that supports the BIM approach, it is important that it provides a coordinated overview of all technical components of the project in both 2D and 3D terms, and an overview of the object in the intended project context.
Well-known institutions and organizations working on the promotion and standardization of BIM access highlight several important factors when choosing BIM software:
Accessibility
Applicability through different life stages of a building
Spaciousness (3D)
Advanced import / export settings for documents / models using the i protocol
Information sharing formats like IFC
Moving away from desktop applications to Internet-based applications
Settings and tools that support the display and creation of complex layouts and details.
One of the better known such institutions is buildingSmart  which also conducts BIM software certification. A list of certified BIM tools can be found on their website: http://buildingsmart.org/compliance/certified-software/
In its work, Intelika doo promotes the use of the currently most developed and popular BIM application for design in building construction – Autodesk Revit. Revit is often the tool of choice for investors because its functions enable the creation of multiple professions within the same interface, thus ensuring quality collaboration and coordination of project disciplines. Although it is a complete and multidisciplinary tool, its work processes can be divided into: Revit Architecture (Revit for architectural design), Revit Structure (Revit for structural design) Revit MEP (Revit for design of heating, cooling and ventilation, water and drainage , sprinklers, electrical installations and lighting)
Detailed portfolio of BIM applications on offer, see: PRODUCTS
BIM project
The BIM project is actually a classic construction project, but the project on which the BIM approach was applied, the BIM project from the very beginning has clearly defined BIM goals and requirements and the same communicated with all stakeholders. He pays great attention to cooperation and data exchange, as well as the timeliness and availability of the same in all phases of the project. The implementation of BIM on the project introduces new procedures, most often described in the document BIM Execution Plan –BEP. Also, during the BIM project, new roles and responsibilities appear – such as BIM managers, BIM coordinators, BIM engineers etc., who use BIM software in their work. The BIM project aims to provide fresh and accurate information at every stage of life that supports the development of the current phase and prepares for the next. BIM projects are characterized by greater transparency, reduced waste of time, costs and labor, additional analysis to increase efficiency and support in decision-making. The BIM project requires discipline, software skills and good leadership.
Intelika BIM services
Since 2009, Intelika doo has been implementing BIM implementation in design and construction offices and institutions, and actively participates in BIM projects as a consultant, manager and coordinator. The Intelika engineering team is trained professionals in understanding BIM needs, processes and investor requirements, and creating BIM models of all construction disciplines. Based on many years of experience, Intelika doo offers the following BIM professional services in its portfolio: